Mizrachi – the worldwide movement of Religious Zionism – proudly introduces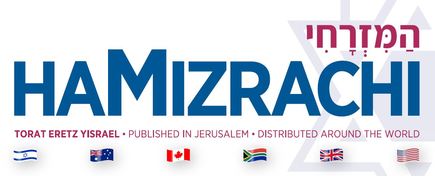 a new publication launched in honor of Israel's 70th anniversary.

Committed to bringing Torah values and vibrancy to all areas of life, we have designed this new publication to bring the perspective of Torat Eretz Yisrael, in all of its depth, broadness, variety and veracity, to Jews across the globe and serve as a relevant, inspiring, and unifying platform between Israel and Jewish communities wherever they are.

Copies of this Chicago Edition are available at shuls and organizations around town.
​You can also use the links below...